For more information, contact me via email at wildincages@hotmail.com .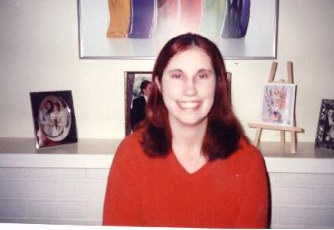 Courtney Lee Babcock
Birthdate: January 26th 1981 (Aquarius)
Hometown: Kamloops, BC
Education: University college of the Cariboo
Hair Color: auburn worn shoulder length
Eye Color & Height: hazel/5'5
Can't Live Without: books/music/my lab top comp
Right or Left?: right handed
Instruments: piano
Pet Peeve: People who have no ambition
Hobbies: reading, decorating my room, watching movies, listening and writing music
Faves
Actor: John Travolta
Actress: Audrey Hepburn
Childhood Hero: Bette Midler
Fashion: orange clothing, changing my hair color, avid shoe buyer
Hang-Out: Vancouver
Junk Food: Twizzlers
Movie: Grease, ET, Breakfast at Tiffany's, Dead Poet's Society, FoxFire
Piece of Clothing: orange Nike shoes
Singers: Dixie Chicks, Madonna, Indigo Girls, Frank Sinatra, Bic Runga
T.V Show: Friends, ER, The Simpsons
Info
I've been an advid writer ever since I can remember. It all started when I wrote a short story and it was accepted at the Young Authors Conference. Sinc then I've been writing everything from poetry to prose to music. I've had 3 of my poems published in poetry anthologies. My love of writing has taken me very far. I have written for several teen based zines. Right now I am getting my degree in journalism and hope to one day write for Rolling Stone Magazine or work CMT.
Did You Know?
*My laugh ranges from Fran Drescher to a hyena on helium*
*I can't go a day without eating a peanut butter and jelly sandwich*
*The first song I ever learnt to sing was Stand By Your Man*
* That people considered me a hippie wannabe..if I did live in the 60's I would have been a huge protester*
* I would like to be reincarnated as Mrs. John Travolta*
*ET was the first movie I ever remember seeing*
*I've had the same best friend for 11yrs*